B2B eBook Best Practices to Amuse and Engage
Let's get real for a quick minute.
You don't need to write an ebook overnight. That's just a lot of pressure. But consider, when writing an eBook, you don't have to aim at being Hans Christian Anderson or the Grimm Brothers. 
You can however establish yourself as a thought leader in your industry, and write something for an audience that will be almost as fascinating, circulated, and important as a beloved fairy tale. In fact, you're probably a lot closer to ebook author status than you think. 
We often think of B2B ebooks as being just an extended blog post, but let's rethink that. You can reuse your existing content and turn it into something much longer and more compelling that the right people are going to want to read. An eBook is long-form content, often comprising many chapters and ideas, or blog posts that are repurposed and remodeled.
Together with sharpening your B2B marketing strategy, ebooks can boost sales through rebranding and undergoing a makeover, causing your written content to soar.
Let's take your next ebook to new heights with this how-to guide on best practices for B2B ebooks.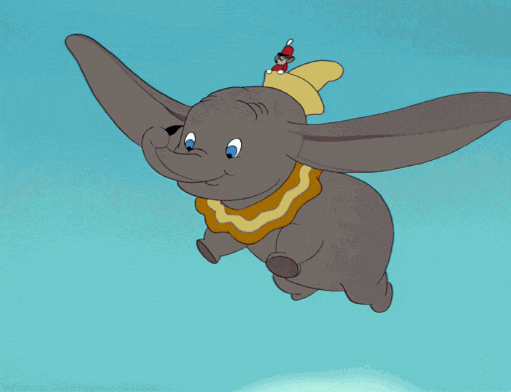 Creating an Ebook – Beginning the Story
First, coming up with a topic or having enough research to fill an ebook can be a tough thing to do. Almost like Cinderella finding her glass slipper, it seems daunting and unattainable at first. But it doesn't have to be. When you do find that amazing topic that's sure to excite your readers, it's more like… Aladdin finding the magic lamp. So, let's work that magic to create your desired result, and 'fingers crossed', you won't have to summon a Genie.
When writing a B2B ebook, an enchanting topic is one that will compel your target audience to read it. Maybe it's addressing their everyday pain points. Or sharing actionable tips or strategies they can use in the real world to generate leads for their business. But where do you even start when it comes to that?
Here enters Prince Charming, otherwise known as Neil Patel, digital marketing guru. He wrote a piece called, How to Generate 100 Content Ideas in 60 Seconds (Seriously). Neil helps businesses (and you) find the most relevant pieces of content to write an ebook about – but it doesn't stop there. He also provides you with the tools and keywords to propel your content to the top of most searches.
It's a pretty easy process, and you'll figure out what topics are searched for the most. Then incorporate, or focus on, those topics to give your ebook a boost and have your company stand out in the crowd.
Along the same lines, considering the point of view of your reader is important because it makes them feel valuable. Patel asserts,
"Since consumers are generally more connected to one another than they are to a company, developing a business POV is a great way to market directly to customers and increase relatability."
Thinking about your readers as actual people, and not just the company as a whole, increases your ability to channel your inner oracle, and gear it toward that specific audience. In turn, your eBook will be helpful to your readers, and they'll feel like you're lending a hand, and assisting them in finding a solution.
Lighting fast pro tip: Do a Google search for your ebook topic and pay close attention to the 'People Also Ask' and the 'Searches related to' queries that appear on the results pages. Use these queries as a framework for your chapters, since they're closely related to the topic you're covering.
B2b eBook Success Stories – Confronting Dragons
Part of writing a popular b2b ebook is sharing a story that can be either heartwarming or display your success as a company. An interactive ebook can keep a reader's attention and garner credibility and respect. Be sure to include images, videos, screenshots, or gifs to illustrate your key points and break up the content. These types of design elements add that extra special something that makes readers take note. An engaging, hands-on approach grabs your reader's interest, which is important when you're asking them to commit to an ebook that is more than just a few pages.
On that note, in the LeadCrunch blog post, B2B Whitepaper Best Practices, we touched on using emotion to earn trust, and connect on a personal level. Indeed, by sharing a success story, you do just that. A solid example of this is in our great ebook, How to Win the Love of Sales. (We're biased of course, but it is a really insightful read for every B2B marketer.)
How to Win the Love of Sales utilizes this emotional strategy with real-life interviews that impact readers on a personal level while also sharing about company successes. It's an illustration of how ebooks offer insights to readers that you can't convey in the shorter format of a white paper.
Your ebook doesn't have to be a 'dragon is slain and a town gets saved' story, but it does need to demonstrate how your company, product or service is next level, and also keep that potential client motivated. This isn't a sales pitch – this is you offering them sound, sage advice with a dusting of, 'and here's why we're so confident in sharing this information with you'.
Promote Your Ebook – Hear Ye, Hear Ye
Because the written word and world of handheld paperback books is (unfortunately) becoming obsolete, it's important to appeal to your readers with a digital format. Undoubtedly, a mobile device can give your audience access to your ebook instantaneously. Social media is not only readily accessible, but also the most popular content marketing strategy, so it's easy to see that promoting your ebook is easiest on those platforms. It has the ability to make a piece go viral quickly – and even better, it's free.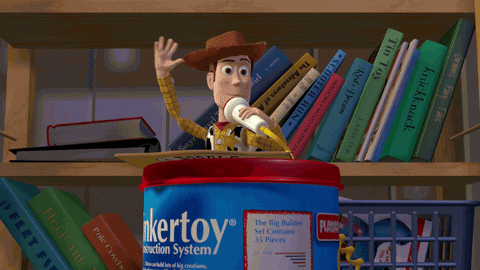 Promoting doesn't stop there. Just like the evil queen enticing Snow White, a call-to-action will entice your readers into getting up off their seat to take next steps. Use language that persuades your readers into needing your business or trying your service, and make it unforgettable by adding visuals to offer that extra pizzazz. I'm sure you've seen those Netflix free-trial ads, and most likely have clicked. Use your call-to-action to lure your audience in, and take a bite of that proverbial not-so-poisonous apple.
Extra Tips For Launching a Successful B2B Ebook
Here's some useful tricks on how to capture your reader:
Have a landing page where readers provide their contact information to get access to your eBook.

Content gating

can convey exclusivity and create a sense of urgency.

Break it up with bullet points and visuals

Use your website or social media to promote your ebook

Offer a way to subscribe so your audience can opt in for future notifications on blog posts, new ebooks or other material.

Make a video summarizing the most important parts of your ebook (great for a viral strategy!)
Comparable to a fairy tale magical ending, a well-written B2B ebook can fascinate and allure a reader. Like binge watching your favorite shows, people will want to keep waiting for the next episode – if it's relatable, promoted to the right audience in a meaningful way, and offers some personal and insightful success stories.
Share with us! What's the topic of your next B2B ebook?