B2B Webinar Best Practices for Marketers to Win 'Em Over
Have you ever found yourself in the rabbit hole they call YouTube searching one tutorial after another?
I've been there too, and you discover that, you name it, it's been shared and seen on YouTube. Indeed, YouTube is used as a tool to promote pretty much everything. With tutorials spanning from makeup-how-tos to quick and efficient oil changes, it's easy to see how a person can learn at home with the extensive catalog of teaching videos that exist in the YouTube universe. But how can B2B marketers use this craving-for-knowledge to their advantage? 
Within this over-saturated world of potential teachers, appears the elusive learning-based ninja – the Webinar. It exists like a B2B Case Study, to prove credibility, engage your audience and teach a valuable lesson. Interesting enough, as you offer your viewer expert insight on a subject matter they didn't really know much about before, you gain admittance into their work-life as a trusted advisor. 
So let me humbly be your advisor in this scenario, and let's breakdown this not-so-often-thought-about, but important way of sharing your content. I invite you to B2B Webinar Best Practices.
What is a Webinar?
We know video is the way of the future, but how does a Webinar differ or become more informative than a popular how-to video? It's simple –  a webinar educates a viewer on something they either needed more information about or didn't know anything about before. We search for these videos out of necessity, to be taught a lesson, and ultimately, to seek an answer to a question. Oftentimes, video can be the most valuable kind of content marketing – you have the ability to catch a viewer's attention because they instantly make a personal connection with you.  
Popular Question: Do I need to use a dedicated webinar platform like GoToWebinar, WebEx or WebinarJam?
If you already have access to one of these services – a lot of enterprise clients already use these or similar communications tools – then go ahead, and give their webinar tool a try. They often provide helpful features like call recording, Q&A chat, and audience metrics. That said, it's not a requirement – particularly if you're just getting into running webinars. Try using Facebook Live or Google Hangouts for your first few webinars to work out any bugs before investing in a dedicated software. 
Offering a Free Webinar
Like writing a masterpiece or weaving pictures together, your webinar becomes a powerful product for your business. When you offer this for free, your potential clients will feel like they are getting an exclusive lesson. You're able to answer what they need with a video that will get your company known, and your brand out there. People relate to video, and they feel connected as colleagues, or even better, as friends. It's important to keep this in mind when making this video – you are building unique relationships with a number of people based on a video you are creating.
Think about your past – I'm sure you'll remember those instructors or teachers or mentors who had the greatest impact on your life, and you can carefully craft your video to have your business put on that proverbial pedestal and be remembered as something inspiring and memorable.
Popular Question: What if speaking at a live event makes me nervous?
One of the great benefits of hosting a webinar is that it doesn't require tremendous public speaking skills. Talk to your webinar audience like you would to a colleague or friend. They're attending to learn something of value from you – something you're already an expert on – so take some deep breaths and have fun with it.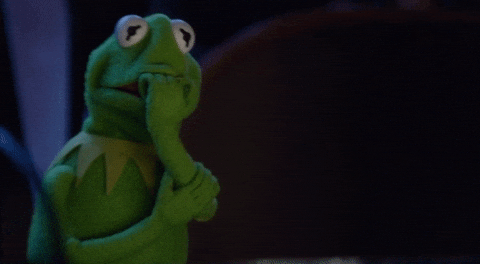 Use Your Webinar to Provide Viewers with Expert Education
There's multiple training resources you can find on YouTube – to make yours stand out, offer it on LinkedIn. In a world where we can Skype or Zoom Call our clients, video makes things intimate and personal. We are able to email, call, or text, but video will put a face to your name and help people remember who you are. Fostering this relationship early on with an educational training will help answer questions while having your viewers get to know you. 
Instead of a quick call or a PowerPoint slide deck your prospect sees often, they are able to get a real you, often in real-time, right in front of them. (Though, if you're looking to scale and reach thousands of people with a limited time investment on your part, you can offer 'live' webinars that are actually just replays.) And even more appealing, you can write a kick-ass script, and prepare for your webinar giving the best information in the most relevant and eloquent way.
Picking a Topic For Your Webinar
As with any content you are promoting, whether it be a White Paper, eBook, or Case Study, choosing a topic that is relevant to your viewer is ultimately the most important. In a recent Forbes article on hosting webinars and online talks, writer Paul Heald asserts, 
"think about the staying power you'd like for your content. If your goal is to develop content with a long shelf life, you're going to want to include foundational information, focus on broad industry trends or offer a unique or unconventional point of view." 
Indeed, no matter what industry you're in, you'll want a topic that pertains to most of your audience while retaining its staying power. In addition, I know we've all been subjected to those boring educational videos that have us nodding off, so get dramatic – no need to pull out your Superman costume, but some compelling scenarios or illustrations can do the trick. However, if you really want to get dressed-up, here's a tip: try something like the B2B Wizard, or the LeadGen Wonder Woman. Or just wear a really unique hat (which is also a great conversation starter at your next B2B conference.) 
Popular Question: There are already plenty of webinars in my industry, what can I do to provide information they won't find from one of my competitors?
Use what you got – namely, the good folks already following you on your social media channels – and ask poll questions to see what topics they'd be most interested in learning about. You'll have a chance to engage with them, get their real-time feedback on the topics they're curious about – and by seeing who responded to your poll, you'll have a list of people ready-made to when it comes time to promote your webinar. 
Making a List, Checking it Twice
Just like a poignant documentary, a Webinar will take extra development and planning to fill this B2B void – it takes combining answers with a unique filming angle and a sense of wonder. So complete this checklist below, and you'll have yourself a Webinar that makes waves:
A compelling topic – answer those niche industry questions that nobody has a solution for, or throw a new spin on an existing topic that needs a little dusting-off or resuscitation.

An amazing speaker – think of Martin Luther King Jr.'s "I Have a Dream" or FDR's "A Date Which Will Live in Infamy" speech. Both were extremely powerful and left a lasting impact. Whether it's yourself, or a colleague, have someone that has a speaking power that truly resonates.

Consider the Format – whether it's a Q&A, guest-driven, or it's just you, knowing what your audience will be most receptive to is crucial in this process.
Webinar Promotions Tips (And What to Do Post Event) 
To make this a truly effective marketing channel, make the most of your effort. Post event details one week out on all your social platforms to start generating webinar registrations. If possible, create a custom landing page for your webinar that shares all the specifics so it's easy for attendees to share with their own networks. (And while you've got their attention, double down by sharing a few of your existing content marketing resources they can enjoy before the event.) 
24 hours out, send reminder emails to your registered guests with a short 'teaser' text on some of the key takeaways they'll learn by attending. 

Post-event, send follow-up emails to say thank you for attending, while also offering any additional tips you didn't cover, or a link to the webinar slides or video transcript so they'll get use out of your presentation for months to come. 
Now that you have these best practices for B2B webinars, start working on that award-winning script, or watch some how-to videos to start generating your own creative  ideas. Remember, being a teacher isn't easy, but it will leave a lasting impact, and your viewers will trust in what you're selling and be eager to build a lasting, professional relationship.