Best in B2B Growth – Week of 2.15.2016
In this week's issue of LeadCrunch's Best in B2B Growth, we bring you a diverse set of articles about content marketing tips, Facebook tips, retargeting, and getting meetings. Also read about how to understand and learn from B2B content failure. 
Enjoy your week!
The LeadCrunch Team | High precision B2B leads using artificial intelligence
@lead_crunch | 1-minute video | Try us for free | Subscribe to this newsletter
---
Curated content – summary
---
Which areas do you want to improve in your inbound marketing? Content idea generation? content curation? copywriting? content sharing/syndication? influencer marketing?
How to Supercharge Your Inbound
With AJ Agrawal
CEO Alumnify and Writer at Inc, Forbes, and Entrepreneur
Wed, 2.17, 1 pm PST
---
Curated content – detailed
Content Marketing Tips, video and transcribed article, by Rand Fishkin, Moz
B2B companies face different challenges than B2C companies. From which stages you target in the funnel to how you measure your success to the team you end up selling to, content marketing can be a horse of a different color when you're business-to-business. In this week's Whiteboard Friday, Rand shares his tips for successful content marketing when you're a B2B. read more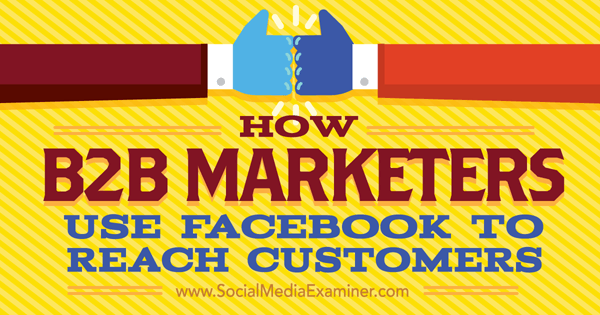 LinkedIn is often the B2B platform of choice. However, there are plenty of opportunities to connect with potential customers on Facebook. I'm not suggesting you give up a platform that works for you, but rather consider expanding your marketing to include Facebook. Today, people typically will check your company's social profiles before they do business with you. You don't know on which platform they'll look for you, so cover all of your bases. And be patient. Since organic reach is down, give Facebook some time to catch on with your customers. read more
If at first you don't succeed, try, try again. Research has shown that 96% of website visitors are not ready to buy, and that only 2% (on average) convert on the first visit. They land on your site, click around (hopefully), see something they like—and then something draws them away. Opportunity lost? Maybe not. Retargeting, or remarketing, is an online marketing strategy that keeps your brand in front of users who have bounced out of your site. By placing a tracking pixel on your website, you can follow them when they leave and place an ad on another, unrelated website, just to remind them of how awesome your products or services are—and persuade them to come back over. read more
Last week I spent an hour listening to some of our team's sales calls. Analyzing both live and recorded calls is something I do on a regular basis, since sharing both wildly successful conversations and the not-so-successful ones across our team enables reps and marketers to better understand our what customers and prospects want. If there's anything I've learned from listening to thousands of sales calls, it's this: despite all the tools intended to help sales reps engage with prospects — email, lead and account scoring, content, social media alerts, and many more — calls are still where relationships are forged or lost forever. read more
Like many companies, in the last 12 months the main focus of our marketing strategy was to produce content. And lots of it. However, on further inspection it turns out we might have been focusing on the wrong metrics. So whether you're a B2C marketer or B2B marketer like myself, you're probably under a fair amount of pressure to produce content. Bill Gates famously declared that "Content is King" back in 1996 (yep, 20 years ago!) while more recently, respected marketers like Ann Handley have taught us that the best content is "useful, enjoyable and inspired". They are sentiments I happen to agree with. read more