Best in B2B Growth – Week of 3.20.2017
In this week's issue of LeadCrunch's Best in B2B Growth, we bring you a diverse set of articles about digital marketing analytics, account based marketing, and searching for the perfect writing process. Are you craving more great informational content? Rewatch one of our hottest webinars "How to Create Hypergrowth for Your Company" With Aaron Ross, Author of From Impossible to Inevitable.

Enjoy your week,
The LeadCrunch Team :: High precision B2B leads using artificial intelligence
@lead_crunch | 1-minute video | Try us for free | Subscribe to this newsletter
Curated content – summary
---
Watch it again!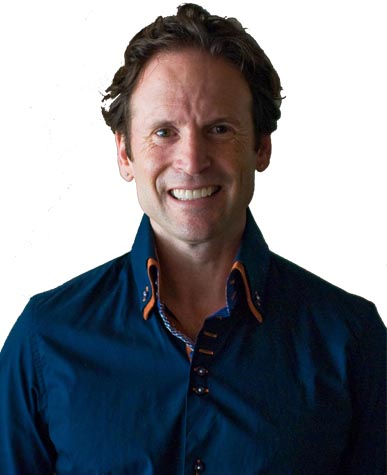 "How to Create Hypergrowth for Your Company"
Aaron Ross, Author of From Impossible to Inevitable
Curated content – detailed
Understanding the Opportunities the Internet of Things Presents B2B Marketers by Steven van Belleghem via LinkedIN
The rise of the Internet of Things has been one of the most significant developments for both companies and consumers in recent years. More and more products are developed with sensors to collect information, process it and make decisions in order to give the user a perfect, personalised experience. Chances are you may already have a connected device yourself, and it won't be long until they're common in everyday items from clothes and coffee makers.
So the Internet of Things has already started to transform the relationship between products and customers, and will continue to do so for many years to come. But does it have a role to play for B2B businesses too? Of course it does, and B2B companies are also going to have to undergo a digital and a human transformation if they want to achieve a fantastic customer experience too.
5 Key Insights from TrackMaven's 2017 Digital Marketing Analytics Performance Report by Caitlin Burgess via TopRankMarketing Blog
In today's changing digital landscape, marketers know that having good data and analytics are vital for understanding the impact of their digital marketing efforts. After all, in order to drive performance and prove ROI, you have to be able to measure what's working and what's not so you can address issues and capitalize on opportunities.
While digging into your brand's own web and marketing analytics is an absolute must, understanding how you measure up to your industry peers can bring more insight and context—something TrackMaven's 2017 Digital Marketing Analytics Performance Report aims to help with.
If All Sales Are Account Based, Why Isn't All of Marketing? by Tim O'Regan via Advertising Age
 "There's nothing new under the sun," wrote the sage nearly 25 centuries ago, and it still holds true for B2B marketers today. Despite the current hype, account-based marketing is nothing new. Whether it's called company targeting or ABM, account-based marketing has been part of the B2B marketer's toolkit for more than 20 years. What has changed is how it's done.
Driven by gains in technology, reporting and data verification, ABM has surged into the mainstream. According to SiriusDecisions research, 87% of B2B companies say ABM has become extremely or very important to their overall marketing efforts. Suddenly, a practice traditionally used by sales is driving the marketing plan.
Why Most Digital Marketing Advice You Get Won't Work for Your B2B Business by Anthony Bergs via Business2Community
Digital marketing is considered the bloodline for most of the modern day organisations that have a high dependency on information technology. The main reason for the popularity of digital marketing is the perception that it delivers a high Return on Investment vis-à-vis the cost of marketing. However, generalising this fact and considering it apt for every situation is the biggest fallacy, which has led to disastrous results for businesses, especially in the B2B segment. There are numerous reasons why digital marketing advices do not work for the B2B businesses, which are discussed here, along with the potential solution in the form of Account Based Marketing.
In Search of the Perfect Writing Process [Podcast] by Jay Acunzo via Marketing Insider Group
What is your writing process?
Like cats on catnip, us content marketers just can't resist when someone answers that question. We positively obsess over each others' writing processes, and the more known the marketer, the more we swoon and purr.
Ann Handley writes in a tiny house in her backyard? TO HOME DEPOT, TEAM!
Seth Godin shaves his head 'til you can SEE the brilliance? HONEY! CAN YOU GET THE BACK OF MY HEAD PLEASE?
Process. It's like the skeleton key to our creativity. If we can just possess the right one, the BEST one, we'll unlock all kinds of amazing work.
Today, we go exploring deep into this topic, and we question just how addicting this content-nip really is.
It's Unthinkable.
Enjoy your week and have a fantastic New Year!
The LeadCrunch Team :: High precision B2B leads using artificial intelligence
@lead_crunch | 1-minute video | Try us for free | Subscribe to this newsletter