Best in B2B Growth – Week of 4.17.2017
In this week's issue of LeadCrunch's Best in B2B Growth, we bring you a diverse set of articles about content marketing, breaking into the US Market, and finding CRM solutions. Are you craving more great informational content? Rewatch one of our hottest webinars "How to Supercharge Your Inbound" with AJ Agrawal, CEO of Alumnify and Writer at Inc and Forbes.

Enjoy your week,
The LeadCrunch Team :: High precision B2B leads using artificial intelligence
@lead_crunch | 1-minute video | Try us for free | Subscribe to this newsletter
Curated content – summary
---
Watch it again!
"How to Supercharge Your Inbound"
AJ Agrawal CEO of Alumnify and Writer at Inc and Forbes
Curated content – detailed
Time for B2B Enterprise Marketers to Get Focused on Their Audience vs. Their Brands [New Research] by Lisa Murton Beets via Content Marketing Institute
oo many B2B enterprise marketers are focusing on their brand rather than their audience while creating content. That's one of the key findings in our new research report, B2B Enterprise Content Marketing 2017: Benchmarks, Budgets, and Trends—North America sponsored by KnowledgeVision.
Let's take a look at the actual stat: 53% of B2B enterprise marketers who responded to our annual content marketing survey say they agree that their organization is focused on creating content for their audience versus their brand. That's a lot lower than the 69% of all B2B North American marketers we surveyed (across all industry types and company sizes) who focus on audience versus brand. In other words, B2B enterprise marketers are among the worst offenders here.
Managing Disruption as a B2B CMO by Bob Domenz via BrandingMag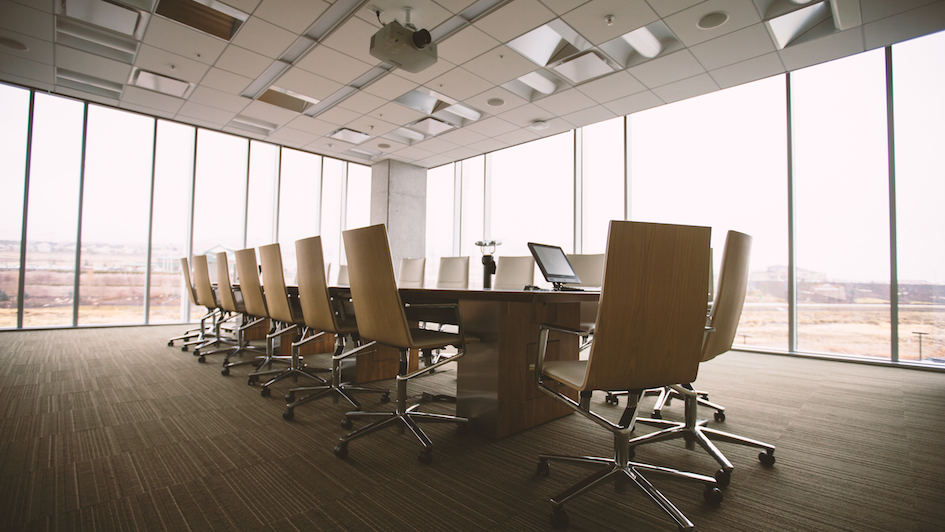 Disrupt or be disrupted.
That neat turn of phrase is almost an article of faith in B2C business and marketing (and literally the title of thousands of articles, if Google is to be believed). But what about in B2B? Is disruption the required order of the day? CEOs certainly seem to think so. A recent survey reported that "44 percent of CEOs feel that disruptive growth is very important to the overall growth agenda," and this is an agenda they increasingly expect their marketing leaders to own.
So, will B2B CMOs, who too often still labor as marcom providers in sales-centric organizations, be able to step up to plan, create, and lead the kind of strategic innovation required to upend categories, displace competitors, and produce significant growth?
New Report: Top Content Marketing Growing Pains for B2B Enterprise Marketers by Ashley Zeckman via TopRankMarketing Blog
Every organization experiences growing pains when it comes to growing their content marketing program. Customer needs quickly evolve which means that brands need to be agile enough to meet consumer demand.
The group that maybe has it toughest of all is B2B enterprise marketers. The added complexities of supplying content for multiple business units and product sets, geographical locations and therefore, multiple customer groups is no easy undertaking.
While many B2B enterprise marketers have managed to crack the code for successful content marketing, others are still struggling to manage expectations with reality. The new 2017 B2B Enterprise Content Marketing report from Content Marketing Institute, MarketingProfs and Knowledge Vision helps to uncover some of the top opportunities that exist for B2B enterprise marketers.
Below, I've pulled out four of the top opportunities uncovered by the report as well as some helpful tips for overcoming these common hurdles.
Want to Break Into the US Market? Here's How: Seven Tips for Localizing Your Marketing by Ray Kemper via MarketingProfs
For many companies, selling beyond their home market is an essential driver of business success. But successfully selling into other markets is often easier said than done.
In 2007, when the No. 1 retailer in the UK opened its small-format grocery chain in several western US states, it struggled—and pulled out within six years. Despite the shared language and heritage, the multinational British business misread the American audience. The small grocery stores, which were marketed for their convenience, low prices, and ready-to-eat meals, were self-service. Of course, it's never just one thing that causes a company to shutter a business, but analysts believed it was just too much to ask Americans to scan their purchases, make their payments, and then bag their groceries.
Unleash Your Sales with the Perfect CRM Solution by AJ Agrawal via LeadCrunch Blog
The right customer relationship management (CRM) software can enable your entire company to grow at a rate that was previously impossible. The wrong choice can wreak havoc on your sales funnel by confusing both your internal teams and the targets they're trying so hard to connect with.
If you're looking for your company's first CRM, or if you've outgrown your current solution, you may feel intimidated by the number of options available to you. The right software will not only include capabilities that streamline your sales funnel but also increase your clients' average lifetime value, not to mention slow down regulatory and profitability tracking.
At LeadCrunch, we deliver highly qualified, warm leads to your sales team. But you won't get much value out of our service without the right CRM. We'd hate to see your investment in lead generation go to waste, so we've put together a guide to help you pick out the perfect tool to not only convert those leads, but also nurture them into highly profitable, loyal customers:
Enjoy your week and have a fantastic New Year!
The LeadCrunch Team :: High precision B2B leads using artificial intelligence
@lead_crunch | 1-minute video | Try us for free | Subscribe to this newsletter