Don't Panic: What Major Changes at Google Mean For Digital Marketers
Unless you're deep in the weeds of SEO and tech-related news, you likely missed a small but significant announcement concerning a recent Google partnership with Marin Software.
Considering the unrelenting chatter of our modern 24-hour news cycle, that this news didn't make a louder splash isn't that surprising. Partnerships and acquisitions happen all the time in the tech industry. What would make this one so important, so worthy of paying attention to?
It's noteworthy because we're in the midst of a major Google play. And we don't even know it. Even though they've been moving in this direction, in plain sight, on pages viewed by billions of people every day.
Not to be all Chicken Little about it, but for digital marketers, creative agency owners, and SEOs, this news will significantly impact the way we do what we do – and how successful we are at doing it.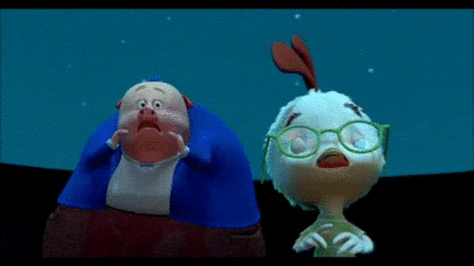 So, what did we miss? And how can we adapt to what happens next?
Before we can get into what's coming, and how to adjust for it, let's look at what has already happened.
Here are the key elements.
The 2018 AdWords Rebranding
Since its release in October 2000, Google's AdWords online advertising platform has ballooned into the company's leading source of revenue – roughly 85% of their total revenues. With such a popular product, it's curious that they'd feel the need to rebrand to Google Ads. Not only did they drop the 'Words' – taking an emphasis off of keyword searches, and giving them room to offer image and video ad placements – they also released 'Smart Campaigns' that specifically target small businesses that can't afford to run a large-scale digital ad campaign.
This rebranding could be viewed as simply a long-needed polish to an aging platform – which would make sense if the platform wasn't performing. But it is performing, and quite well, so scratch that theory. I think it's more likely an indication that they're aiming to be more small-business friendly, and to encourage those who aren't comfortable with SEO or digital marketing to start running their own paid campaigns.
It's Not You, SEO Is Getting Harder
As a discipline, SEO is always changing. Which is both good and bad. It's good if you like taking on new challenges and learning new skills. It's great when you're able to gain a high ranking position for an oft-searched keyword, or see a steady increase in qualified traffic that results in revenue. All good things.
But it's not all gravy. Google is constantly updating their algorithm. Most of the time, these are micro-changes, released on a near-daily basis to address existing issues and improve the user experience.
But sometimes, these are 'broad core search algorithm updates'. These are changes to the main search algorithm itself, which has anywhere from 200 to 500 different ranking factors. (No one outside of Google really knows exactly how many factors are included, and what the weight is for each.)
Core algorithm updates are the bad part about SEO. They're a fast train to Panic Station. You might be checking off every box on the SEO best practices checklist, and still get hit with a core update that reduces every effort, every hard-won Page 1 ranking you've gained, to rubble.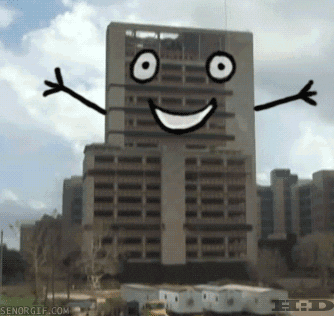 But these updates aren't the only thing making SEOs nervous.
What Page Design Tells Us About the Future of Search
Google has been changing their layout – and it's a huge indicator of what's coming.
A recent post by Neil Patel illustrates this evolution very clearly. In 2013, Google's paid ads typically appeared above and below the organic search results, were differentiated from these organic results through the use of design elements, and were clearly labeled 'Ads related to'. The #1 organic position appeared, on average, 330 pixels down – above the fold. The fold being the point at which we need to start scrolling to view the entirety of the page.
Fast forward to today, and the #1 organic position is now 650 pixels down. On, or just below, the fold. Today's prime SERP 'above the fold' real estate is now the domain of paid ads, stylized to resemble organic results, and 'Featured Snippets' and a 'People also ask' box with related queries. All before you see a single organic result.
These formatting changes indicate a few important things:
Google wants to increase their ad revenues.

Google is responding to their users' desire to have the information they're looking for as quickly as possible.

Google is still testing. They're still trying to determine which sites best meet a particular query. The algorithm will continue to adjust for this.
For digital marketers to survive these changes, they'll also need to adjust. And here's how:
Paid advertising campaigns are not a luxury. They are a necessary business expenditure.

Focus on quality content, and an excellent user experience. Give site visitors the information they want quickly and make it engaging so you can build reliable return visits.

Be nimble. SEO is still a valuable part of an online marketing campaign – but future changes are inevitable. Marketing teams have to start adopting a smart, omnichannel approach.
So, What's Next?
Let's peel back the layer on that news tidbit we led off with. The Google-Marin Software revenue-sharing partnership is the first of its kind for Google. And when the world's most visited website does anything for the first time, all marketers should be paying attention. Yes, they're likely looking to increase their ad revenues, that's a gimme. But they're also looking for data – data they don't already have. And that's really interesting. It indicates that great data is going to be the deciding factor in winning or losing market share.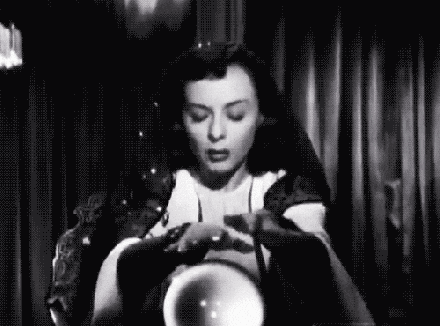 Medium-term prediction?
Paid campaigns are king. But high-quality data will rule the entire (marketing) world.
But don't worry. If these changes have you breaking out in a fever sweat, take a few deep breaths. We're not done yet. In our next post, we'll discuss the 8 things you need to do to become the MacGyver of programmatic ads – so you can win, not just survive, on this new playing field.
UPDATE: No sooner did I hit publish on this post, then news of a *new* Google acquisition popped up on my news feed. (Ok, within a few hours of hitting publish, but still.) The New York Times is reporting that Google is moving to acquire Looker, the data analytics company.
Yet another strong indication that great data is going to be the golden ticket.